Talk to our
pallets experts
Who we are and what we do…
JK Pallets is one of the North West's fastest growing pallet companies. We began in a small yard in Liverpool on a local industrial estate and now we operate from a vastly larger pallet site at Huyton Business Park with stock in excess of 30,000 new and used pallets at any given time.
From day one our philosophy has been very simple. We listen to what our customers want and find the best solution from the variety of pallet options we have on-site.
Whether it is cost savings through our used pallet range or bespoke manufactured new pallets designed using our specialist CAD Software to suit your business needs we have the options and the latest technology to deliver.
The company's growth has not only been in size but also in technology with significant investment in heat treatment and kiln drying facilities to ensure pallets conform to the latest ISPM 15 regulations.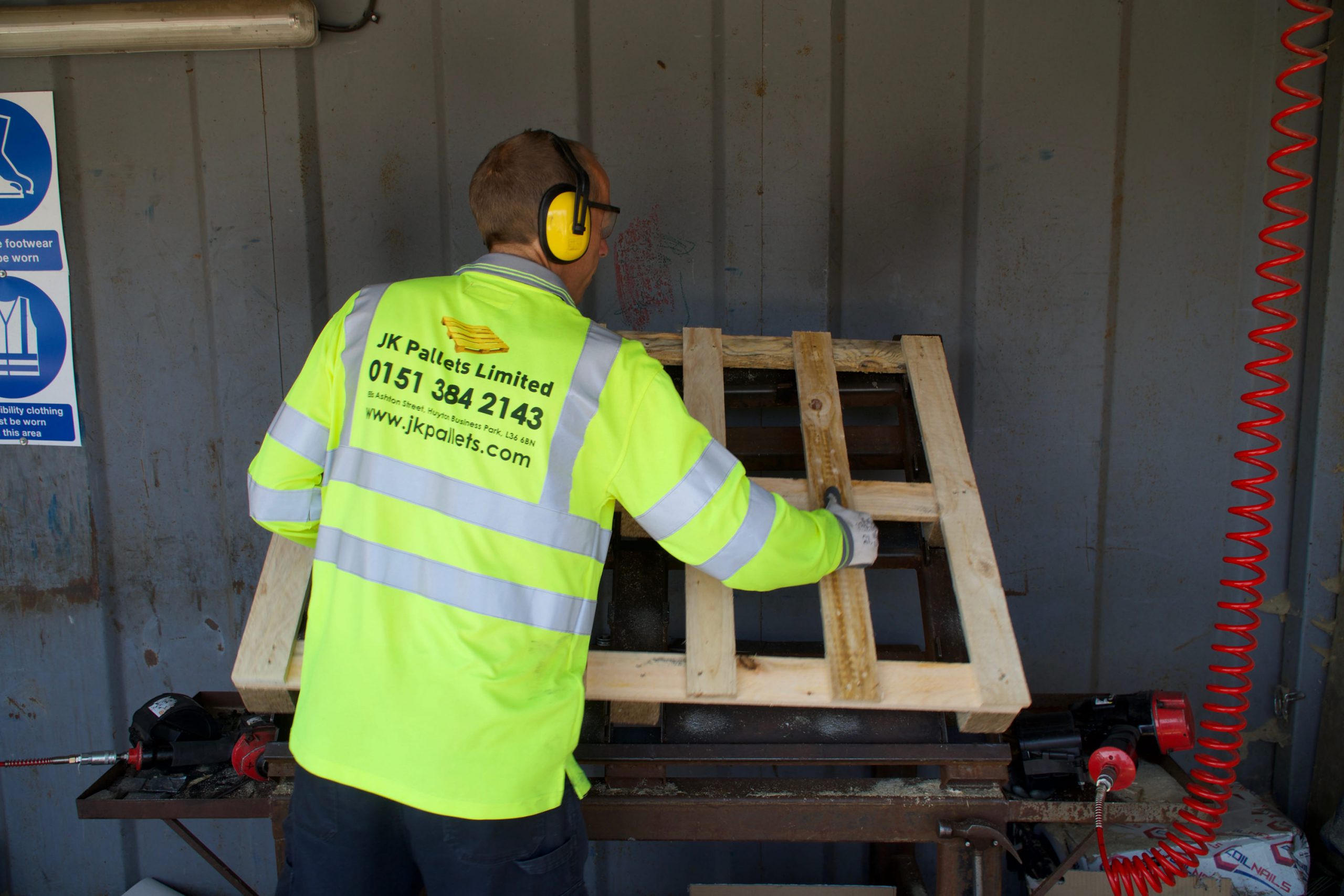 Who we work with
We work with local companies and large clients including supermarkets, online businesses, logistical businesses and local authorities. We are more than happy to work with companies who have smaller pallet volume requirements to clients who need regular bulk volumes. Our transport fleet and connections with leading couriers mean we can deliver new and uses pallets anywhere in the UK.
Who are we and how can we help?
Our quality used pallets and repair centre ensure we maximise the life of pallets. Once pallets are no longer usable all recycled wood is chipped and used in the manufacture of chipboard throughout the UK. JK Pallets is licensed to remove wood waste and can ensure no wood waste goes to landfill.
Talk to our friendly team today on 0151 384 2143 and see why JK Pallets ltd is one of
T
h
e
f
a
s
t
e
s
t
g
r
o
w
i
n
g
p
a
l
l
e
t
p
r
o
v
i
d
e
r
s
i
n
t
h
e
U
K
!
Talk to our friendly team today on 0151 384 2143 and see why JK Pallets ltd is one of
The fastest growing pallet providers in the UK!