To meet our customers' individual pallet requirements at JK Pallets we have manual and automated production lines combined with CAD pallet design software.
You can buy new pallets sourced from sustainable woodlands throughout the UK which can be manufactured in small or large volumes to your exact standards. Our CAD Pallet software can now only work out the most appropriate design based on your specifications, it will also help you save money by working out the best way to stack your new pallets to save space and money when shipping and storing.
You can also save money by buying used pallets where we carry stocks of over 30,000 ranging from heat treated pallets, euro pallets and kiln dried pallets.
From our pallet manufacturing facilities in Liverpool we are ideally located to distribute your new wooden pallets to anywhere in the UK using our own fleet of dedicated pallet vehicles.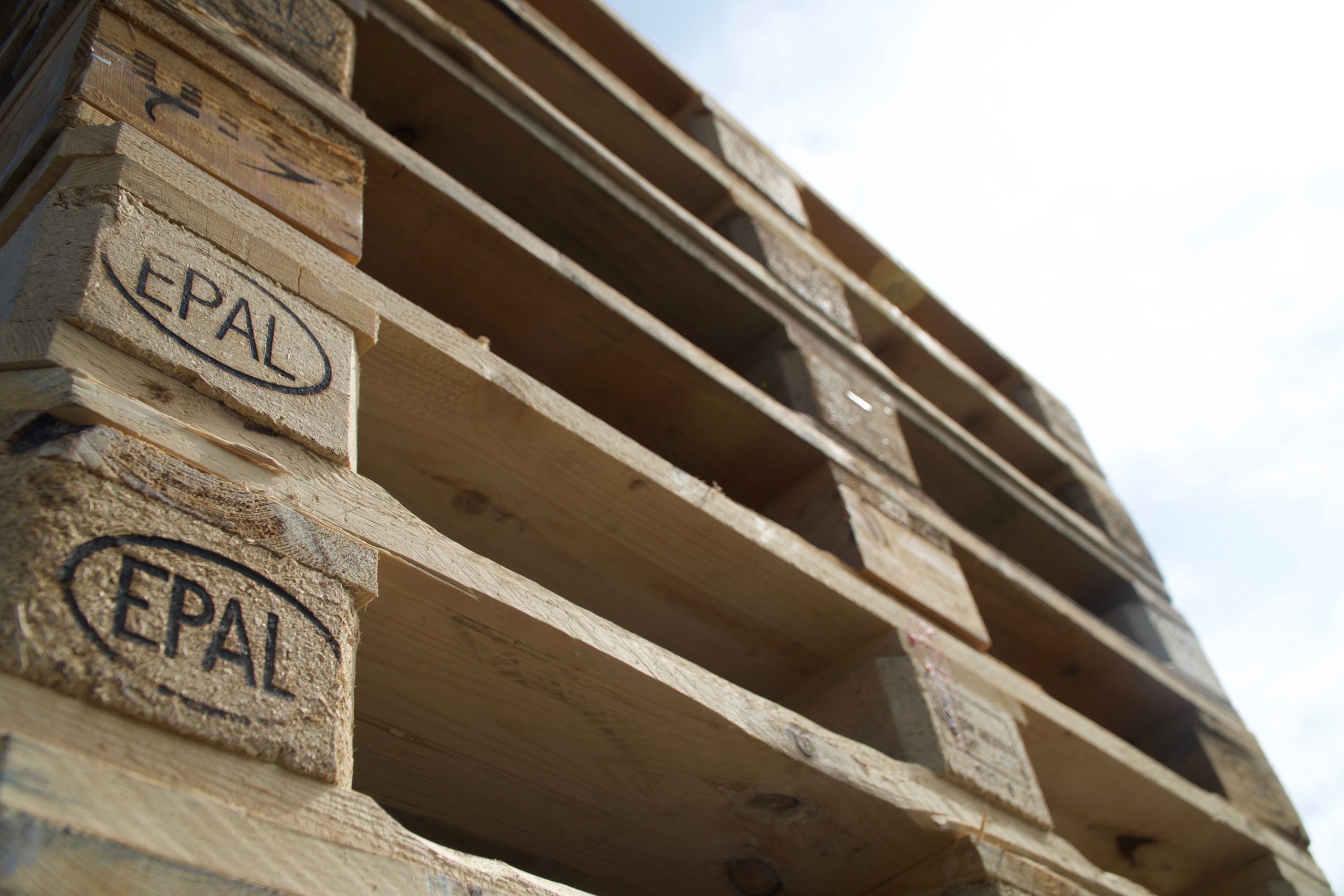 All pallets comply with ISPM 15 heat-treatment regulations and IPCC standards
OUR NEW PALLETS COMPLY WITH THE LATEST LEGISLATION
Our quality used pallets and repair centre ensure we maximise the life of pallets. Once pallets are no longer usable all recycled wood is chipped and used in the manufacture of chipboard throughout the UK. JK Pallets is licensed to remove wood waste and can ensure no wood waste goes to landfill.
This specialist side of our business is heavily process-driven to comply with ISPM 15 heat-treatment regulations and IPCC standards using:
Extensive health and safety systems
CAD pallet design software
On-site, purpose-built kiln